Intel oneAPI Workshop ​
Serdecznie zapraszamy do udziału w szkoleniu Intel oneAPI Workshop, które odbędzie się w siedzibie Poznańskiego Centrum Superkomputerowo-Sieciowego przy ul. Jana Pawła II 10 w dniach 22 - 23 listopada 2023r.

Szkolenie jest anglojęzyczne.
Agenda

Speakers

Miejsce

Rejestracja
Day 1 - Programming with oneAPI
09:00
Welcome
09:10
Introduction to oneAPI and the new Intel Developer Cloud (IDC) infrastructure

Hardware Evolution: From CPUs to heterogenous HW (GPUs, FPGAs) programming
Concept and purpose for the oneAPI Standardization initiative
Intel's oneAPI Solutions – Toolkits with Compilers, libs, analysis, and migration tools
Transition from Intel Parallel Studio XE to Intel oneAPI toolkits
IDC: service platform for developing with the latest Intel HW & SW

10:00
Coffee break
10:15
Direct programming with oneAPI DPC++/SYCL

Intro to heterogenous programming model with SYCL 2020
SYCL features and examples.
"Hello World" Example: buffer, accessor, queue, basic and nd-range kernels.
Device Selection to offload kernel workloads.
Execution Model
Compilation and Execution Flow
Memory Model; Buffers, Unified Shared Memory (USM)
Performance optimizations with SYCL features

11:45
Compatibility Tool (CUDA / SYCL conversion)

Open-Source Compatibility tool for porting purposes (SYCLomatic) with demo
Migration Cuda based GPU Applications to SYCL

12:15
Hands-on labs on CUDA to SYCL Compatibility Tool Get your hands dirty with examples:
12:45
Lunch break
14:00
Hands-on labs on CPU/GPU programming with SYCL

Start Working with IDC, explore SYCL,
Understand the SYCL* language and programming model.
Use device selection to offload kernel workloads.
Decide when to use basic parallel kernels and ND Range Kernels.
Create a host accessor.
Build your first SYCL application

15:15
Coffee break
15:45
Hands-on labs on CPU/GPU programming with SYCL (cont.) Continue your learning journey and use CPU/GPU
17:00
End of Day 1
Day 2 - openMP offloading, LIBRARIES and VTUNE/ADVISOR
09:30
Welcome
09:35
Offloading C++ code to GPU with OpenMP
10:15

Offloading with FORTRAN Code – with Demos

Automatic offloading using DO CONCURRENT
Offloading using OpenMP 5.2
Offloading using oneMKL

11:00
Coffee break
11:15

Intel oneAPI Librairies oneDPL, oneTBB, oneMKL

Intel oneAPI libraries (oneMKL) for HPC - with demos
Performance optimized libraries for numerical simulations and other purposes

12:00

Profiling and analysing code performance with VTune

VTune main functionality (Hot spot analysis…) starting with CPU.
Profiling Tools Interfaces for GPU
Profile heterogenous SYCL/OpenMP Workloads with Intel VTune

13:00
Lunch break
13:30

Application profiling for CPU and mixed hardware with Intel Advisor

Advisor main functionality (Vectorization and Roofline) starting with CPU
Estimate performance potential gains with Offload Advisor (CPU -> HW Accelerator)
Analyse heterogenous SYCL/OpenMP Workloads with Intel Advisor and Roofline analysis

14:30

Hands-on labs on VTune / Advisor

Understand the basics of command line options in VTune Profiler to collect data and generate reports.
Profile a SYCL* application using Intel® VTune™ Profiler on Intel® DevCloud
Run Offload Advisor using command line syntax.
Use performance models and analyze generated reports.
See how Offload Advisor¹ identifies and ranks parallelization opportunities for offload.

15:30
Coffee break
15:45

Hands-on labs on code optimisation

Use OpenMP Offload directives to execute code on GPU.
Use OpenMP constructs to effectively manage data transfers to and from the device

17:00
End of Day 2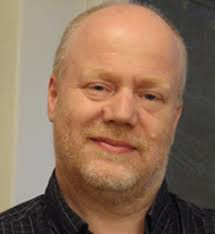 is an independent software consultant and is an Intel-certified oneAPI instructor. He was formerly the Technical Director at Bayncore where he led a team of consultants providing HPC and AI training on Intel Architecture. For 18 years he was a Technical Consulting Engineer at Intel helping their strategic customers in software optimization and code modernization. He is the author of the book "Parallel Programming with Intel Parallel Studio XE".
CBPIO – siedziba główna Poznańskiego Centrum Superkomputerowo-Sieciowego​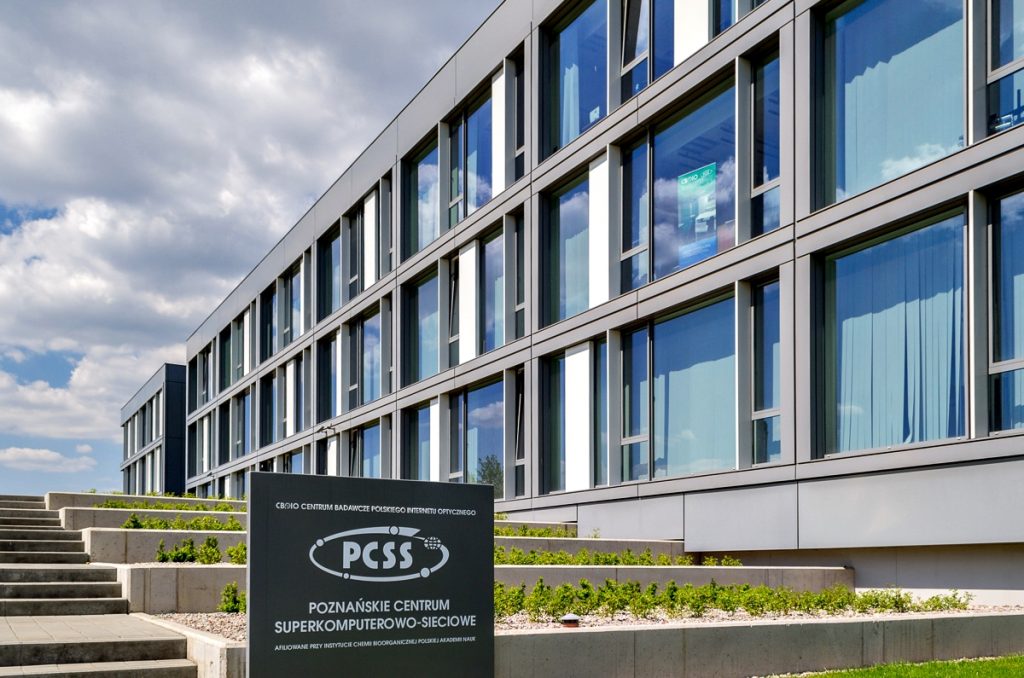 Dojazd do budynku CBPIO (od strony ul. Berdychowo):
wjazd główny
Od strony ul.Berdychowo, należy minąć budynki Politechniki Poznańskiej, jadąc wzdłuż brzegi rzeki ulicą Jacka Rychlewskiego docieramy do małego ronda przy budynku; stamtąd należy kierować się na kamienisty, specjalnie oznaczony parking dla gości, lub ulicą wewnętrzną wzdłuż budynku na zarezerwowane uprzednio miejsca postojowe dla gości.
transportem publicznym z Dworca Głównego PKP/PKS 
Należy udać się na przystanek tramwajowy "Poznań Główny" i wybrać tramwaj nr 6 w kierunku MIŁOSTOWO (rozkład jazdy MPK). Należy wysiąść na przystanku "Baraniaka" (siódmy z kolei przystanek), przejść na drugą stronę ulicy Jana Pawła II w kierunku północnym, następnie przejść ulicą Jana Pawła II do budynku.
transportem publicznym z lotniska Ławica 
Należy wybrać linię autobusową nr 59 (rozkład jazdy MPK), która dojeżdża do Dworca Głównego PKP/PKS. Stamtąd należy udać się na przystanek tramwajowy "Poznań Główny" i wybrać tramwaj nr 6 w kierunku MIŁOSTOWO (rozkład jazdy MPK). Należy wysiąść na przystanku "Baraniaka" (siódmy z kolei przystanek), przejść na drugą stronę ulicy Jana Pawła II w kierunku północnym, następnie przejść ulicą Jana Pawła II do budynku.
taksówką
Rekomendujemy wybór jednej z zarejestrowanych korporacji, np. (61) 8222-222, (61) 8519-519, (61) 8222-333. Prosimy nie wybierać taksówki bez uprzedniego zamówienia telefonicznego (taksówki stojące pod dworcem kolejowym są bardzo drogie)! Zalecamy skorzystać także z dedykowanych aplikacji zrzeszających transport samochodami osobowymi, jak iTaxi czy Uber .
carsharing
W mieście funkcjonuje kilka firm oferujących wynajem samochodów "na minuty". Dokładne oferty firm znaleźć można na stronach operatorów oraz portalu miejskim: https://www.poznan.pl/carsharing/
rowery miejskie
W Poznaniu działa także system Poznańskiego Roweru Miejskiego. Warunki korzystania z tej formy transportu opisane są w serwisie: https://poznanskirower.pl/
Rejestracja została zamknięta